20 Jul

6 Incredible Contemporary Art Spaces You Should Check Out in Marrakech

by Othman Lazraq

For many of us, when we think of Marrakech we imagine the major tourist attractions such as Jamaa El Fnaa. Yet hidden around the Red City are a number of cultural treasures and art galleries known only to a lucky few, and are definitely worth taking the time to visit.
MACAAL-Museum of African contemporary Art Al Maaden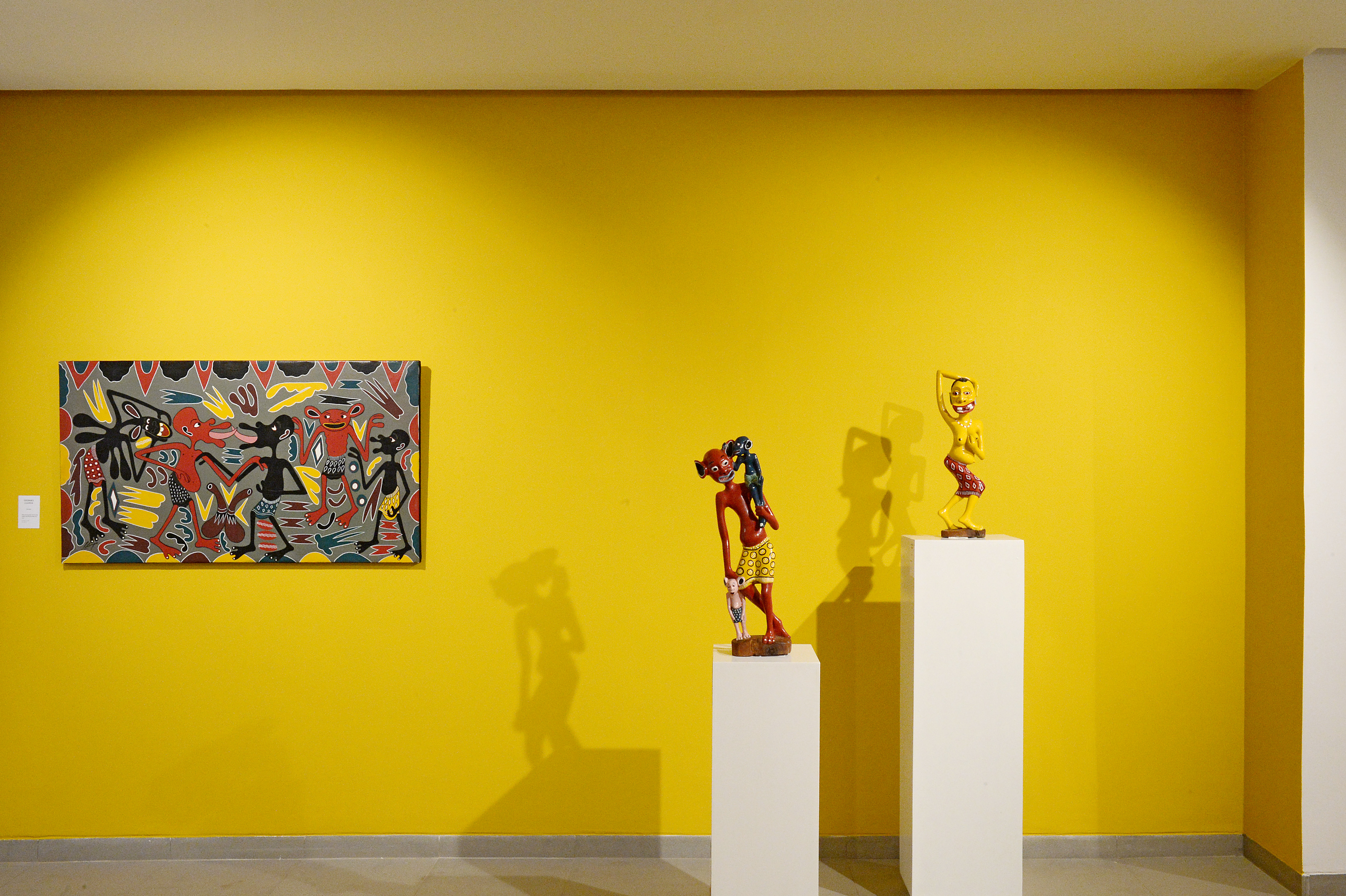 The MACAAL is a museum entirely dedicated to showcasing contemporary African art. Amassed with the spirit of sharing, it is supported by the Foundation Alliances and strives to provide access to art for everyone by promoting the African creation.
Spanning 900 square meters of exhibition space over two floors, the MACAAL provides an array of options mixing lifestyle, entertainment and cultural settings. It also has a coffee shop, gardens, a concept store and a bookstore. The MACAAL is a museum on the move, and whose aim is to highlight the story of a continent through bi-annual programming.
Al Maqam – Artists' residency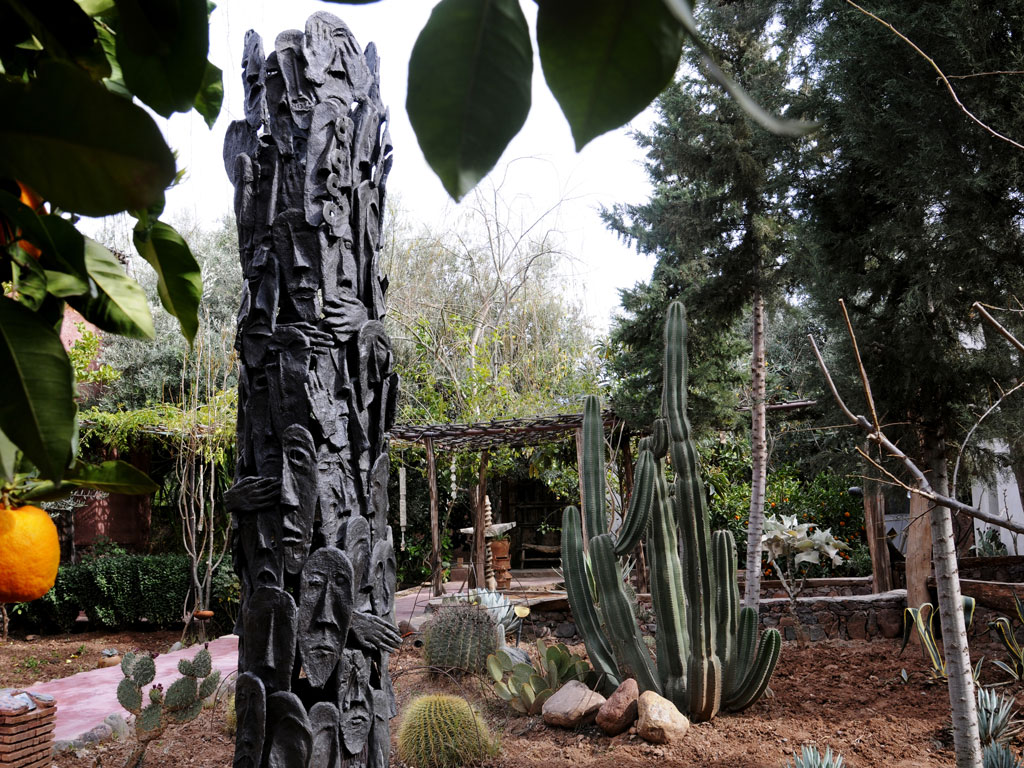 Located in the little village of Tahanaout, about thirty kilometers outside of Marrakech, Al Maqam is dedicated to exchanging and sharing.
"Al Maqam" is the creation of Mohamed MOURABITI, a well-known figure of the Moroccan contemporary art scene. His intention was to bring to life a welcoming space, entirely devoted to culture.  Over the years the residency has gained recognition, and acquired a progressively established structure.  
For more information about getting to Al Maqam, visit their website.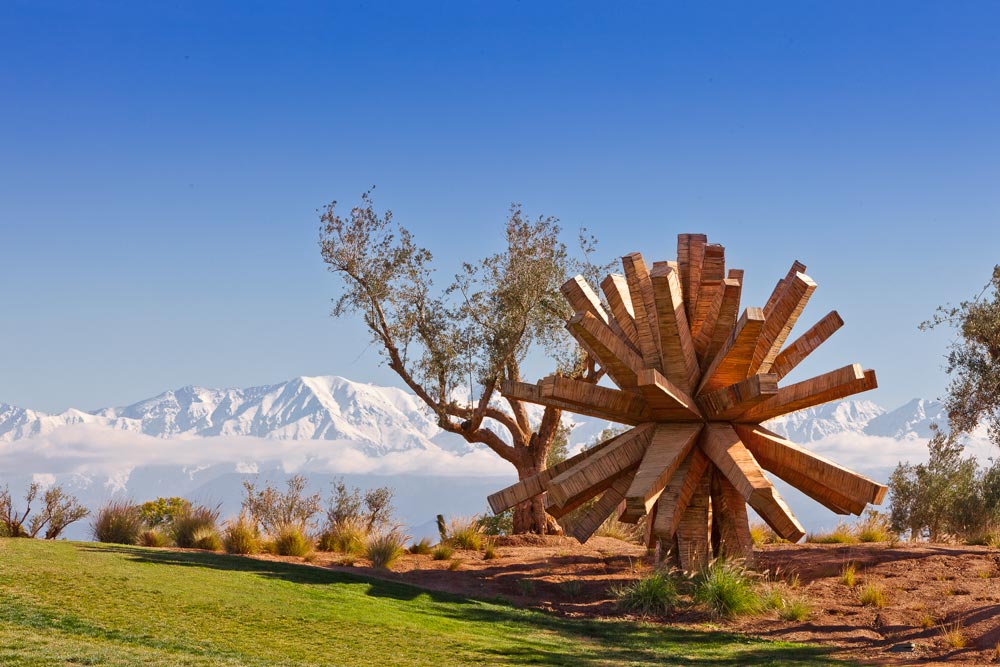 Inaugurated in September 2013, Al Maaden Sculpture Park incorporates monumental sculptures into a golf course.
A collaboration between Moroccan and international artists, these sculptures with curious dimensions are strewn across a landscape beneath the Atlas Mountains. From Canada to China through India, Egypt and Argentina, artists have taken ownership of the venue, competing in technical prowess to create these incredible sculptures, some of which reach 8 meters high or 12 meters long.
You can find out more about Al Maaden Sculpture Park here.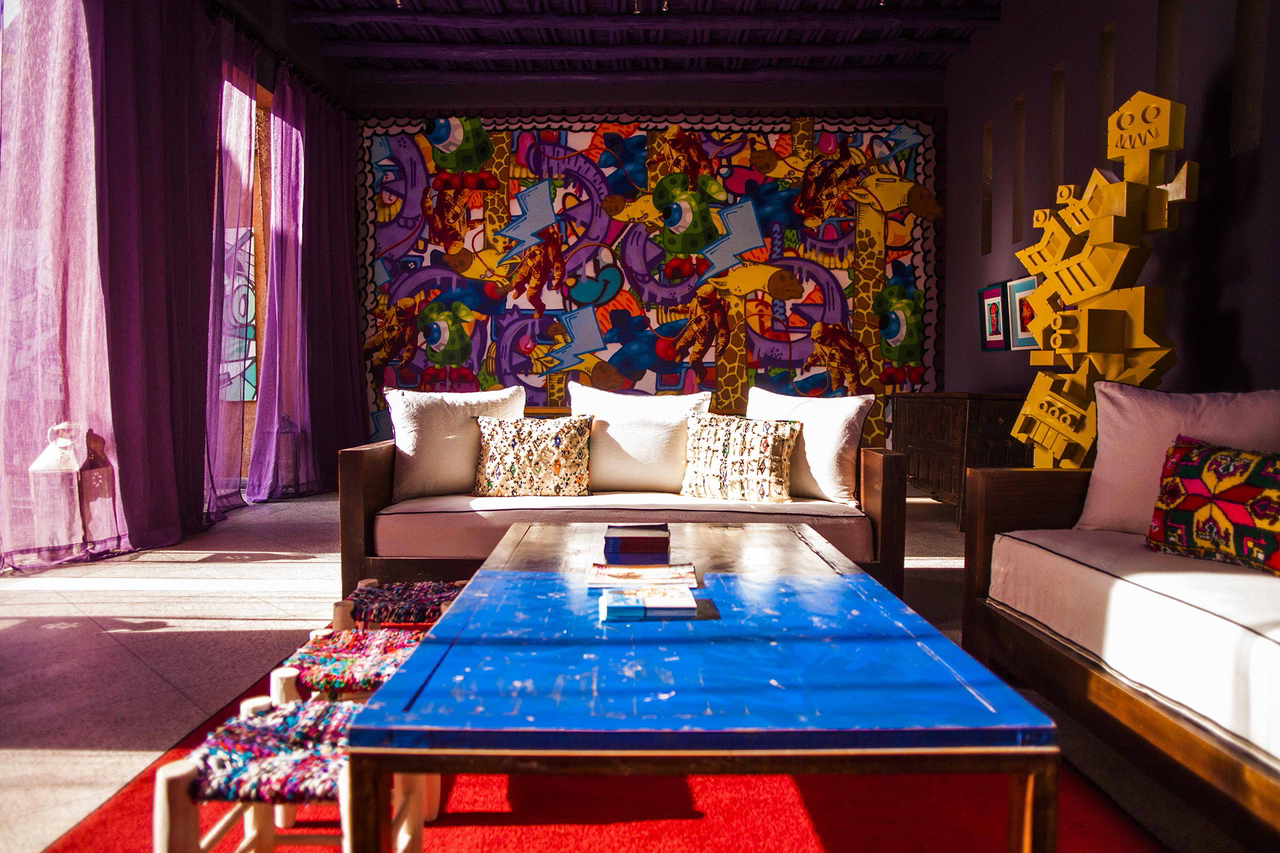 Le Jardin Rouge claims to be a laboratory of creativity, where artists come to develop a personal artistic project. The primary objectives are to provide a space for artists to come up with innovative ideas and develop them into produced works.  
A veritable cultural crossroads, Jardin Rouge aims to be a place of exchange and transmission, both a creation site for artists and a meeting place for art and art lovers, collectors, and critics from around the world.
Jardin Rouge is a private space, open to the public only by appointment during expositions of produced works belonging to the Montresso* art collection. You can find out more here.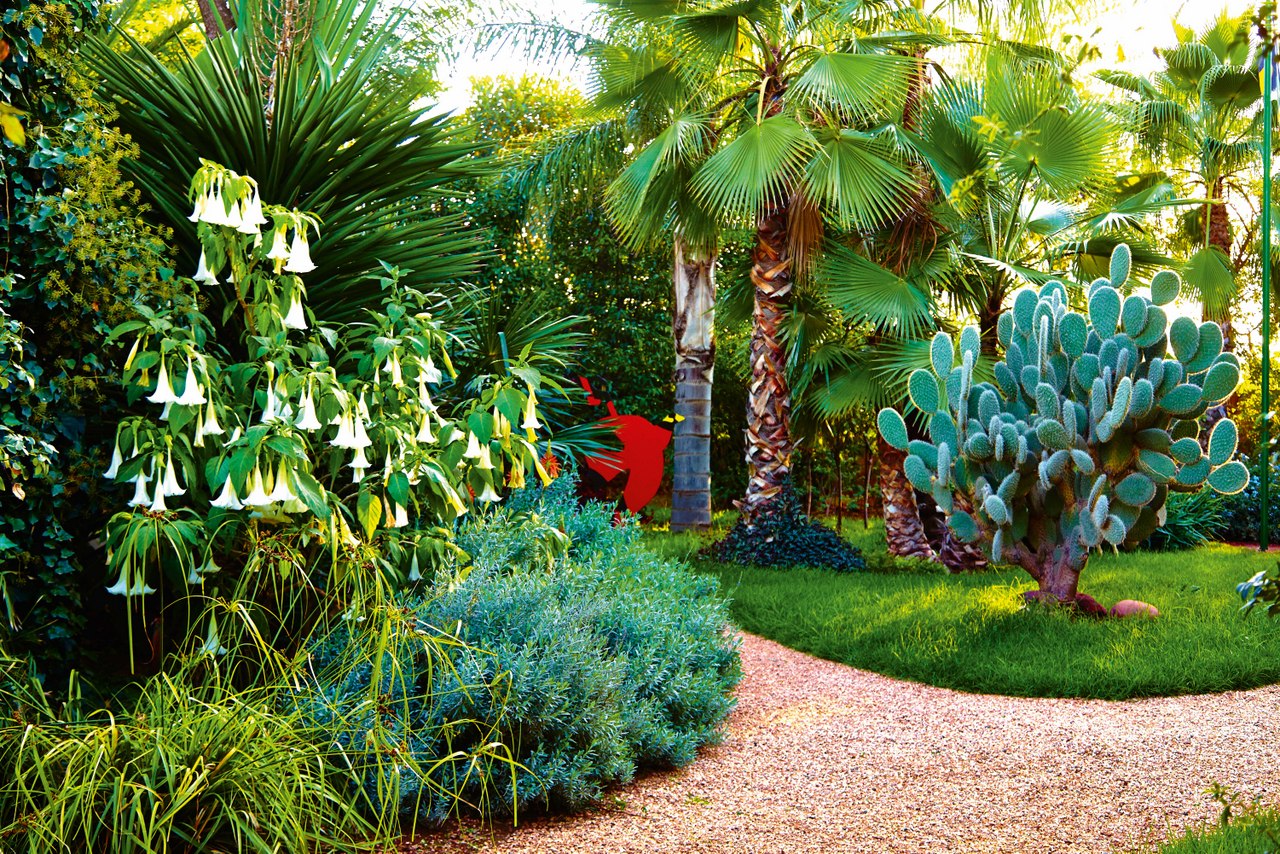 Not long after opening, Anima was already being described as one of the most beautiful and imaginative gardens in the world.  
Staged by André Heller, this luxurious botanical creation is a magical place that invites visitors to succumb to its sensuality and lose themselves in contemplation. Anima alternately provokes astonishment, unlimited pleasure, healing, and inspiration for all those who are eager for an unforgettable experience.
You can find out how to get to Jardin Anima here.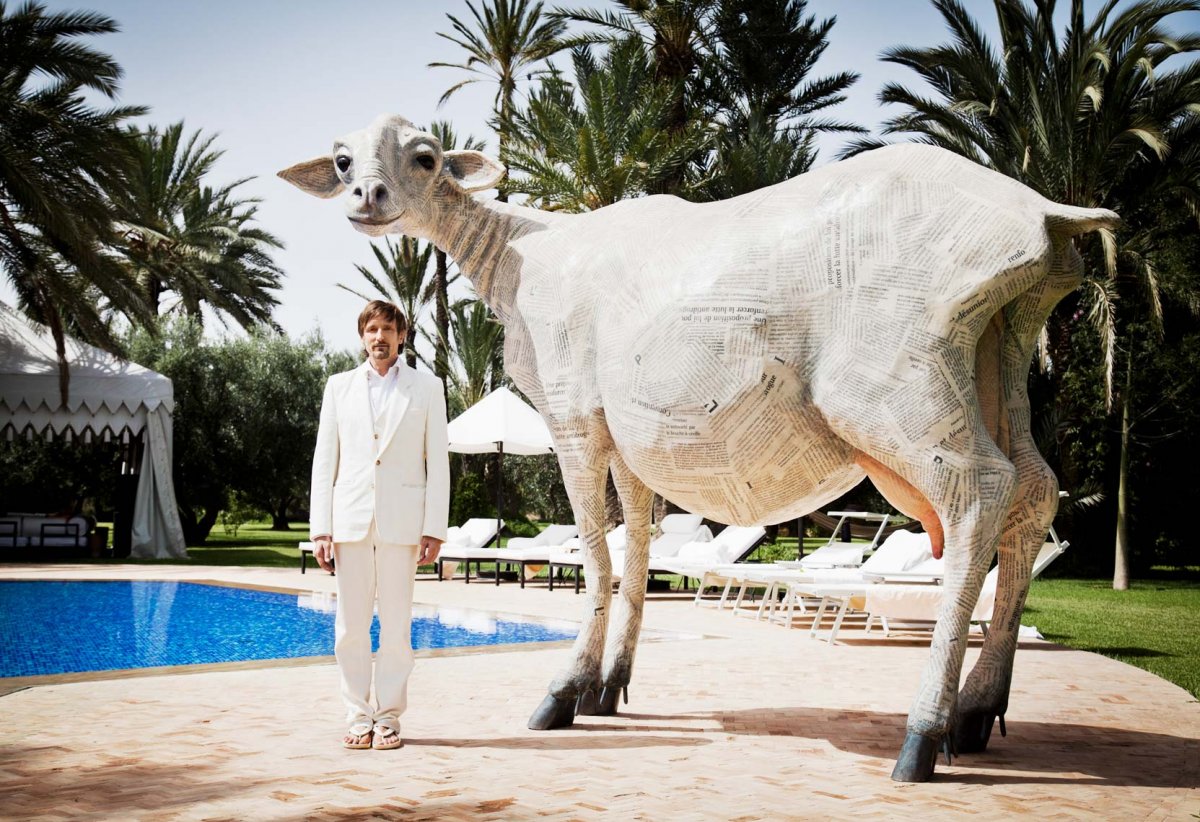 Just ten minutes from the centre of Marrakech, Dar Sadaka is nestled on a ten-hectare private domain in the heart of the Palmeraie.
Visual artist Jean François Fourtou settled here in 2000 and began to shape his own world. His animal sculptures appear, at times rather unexpectedly, throughout the different spaces. The vast domain has been transformed into an enchanted garden where the artist's architectural constructions follow the rhythm of his bounding imagination: The Giant's House, the House that Fell from Heaven, and the Hive all invite guests to transcend the ordinary, and to question their perceptions of time and space.
To find out more about Dar Sadaka, click here.
Othman Lazraq is a trained architect and recently founded the international architectural firm Lazraq & Bret, based in Paris and Casablanca. A dynamic visionary, he acquired early on the conviction that culture is a key source of progress and development.
Othman is also the director of Fondation Alliances, a foundation dedicated to the development of strong, value-added cultural projects. The foundation has also recently inaugurated the Museum of Contemporary African Art AL Maaden (MACAAL). Othman's passion for photography has also inspired him create La Chambre Claire, a program designed to provide support for emerging photographers.