16 Aug

Charlotte de Witte Talks Traveling, Tiga, and Her Craziest Summer Yet
With a packed touring schedule, a long-awaited Ibiza debut, and a string of lauded releases, there are few acts that have smashed the 2017 season quite like Belgian newcomer Charlotte de Witte.
The grueling summer circuit will either make or break dance music's rising stars. The dizzying turbine of the modern season pushes fresh DJs into multiple clubs and festivals every weekend, warming up rooms for seasoned vets, and focusing solely on making dance floors thump. For some, the lure of the lavish lifestyle is a little too much, but for others, the chance to step up and make a massive impact is too good to pass up.
This year, Charlotte de Witte has been one of the summer's breakthrough stars. The young Belgian DJ/producer has been bringing her own iron cast brand of heavy hitting techno to some of Europe's most celebrated dance floors, along the way sharpening her undeniable skills behind the decks and getting that intuitive sense of what the floor wants next.
A regular on Suara, Sleaze and Tiga's Turbo imprint, de Witte's prowess in the studio has seen her build a strong following of supporters over the last few years, and her regular slot on Studio Brussels showcasing fresh talent is building her rep as an important tastemaker in the darker, weirder end of the genre.
We're delighted to be the final festival of Charlotte's incredible summer, and to mark her debut appearance at Oasis, we chatted to her about this crazy year, her relationship with Turbo, and how to relax when you're in constant party mode.
Let's start by talking about this year. I've looked back through your gig listings and you've been insanely busy! Which of the gigs truly stand out from 2017?
Yes, it's been an extremely intense but lovely year. I haven't had a weekend off in a while, but it feels amazing to see how things are starting to grow! I had my Awakenings debut in June, which is something I'll never forget, I played at Tomorrowland and Rock Werchter, which were all truly remarkable. Festival season is coming to an end but I'm still extremely looking forward to play at Zurich Open Air, Voltt Festival Amsterdam and Oasis Festival. That'll be the closer of this year's festival season.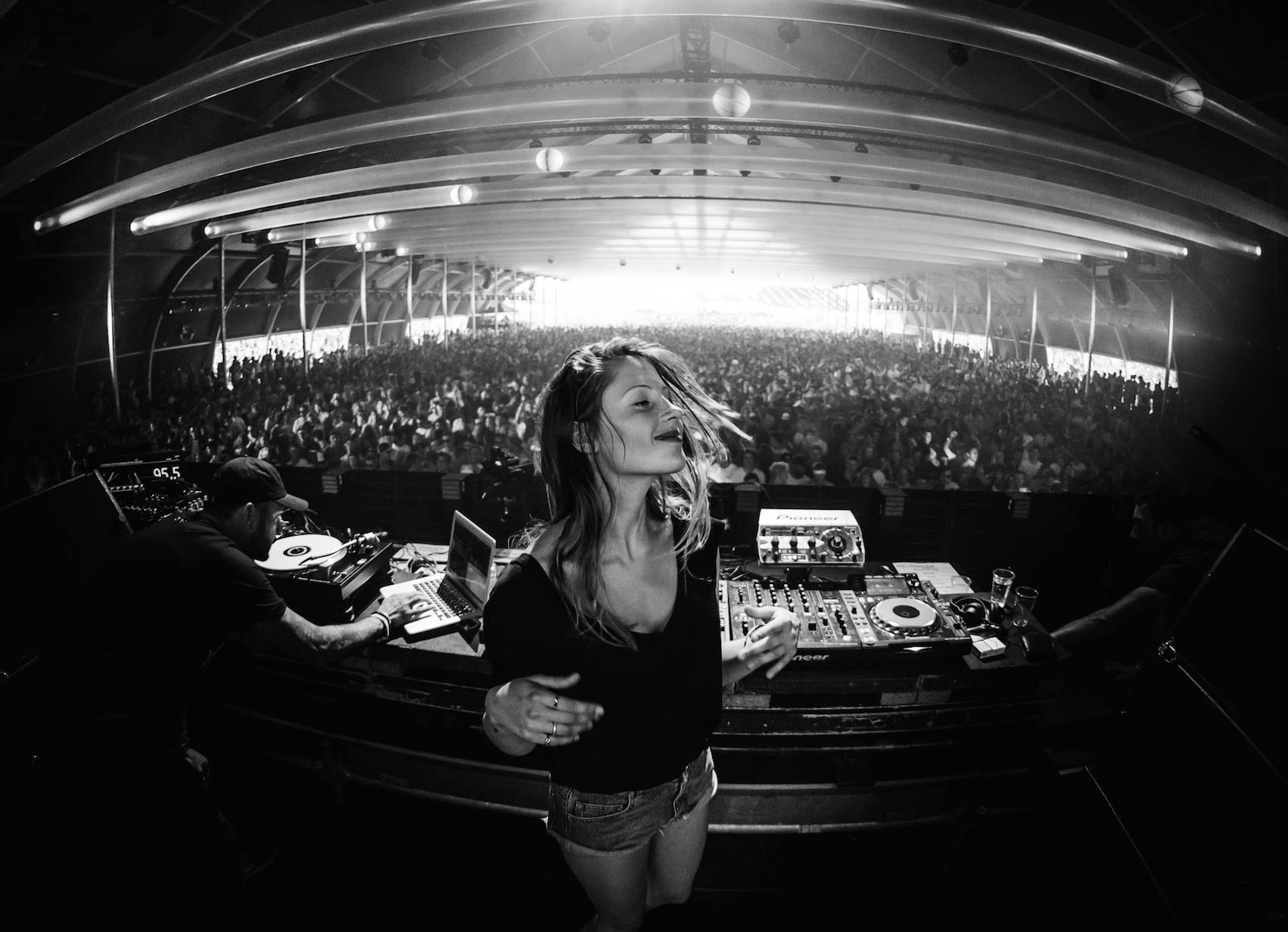 You're forming a really strong relationship with Tiga's Turbo Recordings. How validating is it to have an artist of that caliber be so supportive of your sound and the direction you're moving in? 
I think it's the biggest luxury you can have as an artist, to have someone so big and so respectful openly support and play your music. I had my first release on Turbo Recordings and we still talk regularly. It's a great team with the heart in the right place. I'm very grateful I got to know them.
I often hear that the volume of travel DJs do is bittersweet. Do you find yourself wishing you got more time in the places you play?
 My life started getting more hectic since the beginning of 2017. I started traveling to multiple countries in one weekend, which had quite a big impact on my personal life and relationships as well. Sometimes, I wish I would have more time to spend in one country but this is just the way it is. I try to spend my time wisely when I'm in another country and get the most out of my stay. I love artist dinners since it gives you the opportunity to really get to know the promoters, culture, food and local scene.
And what does a dream holiday look like for you? Do you go clubbing, or complete silence, and absolutely no techno whatsoever?
I obviously have no more problem with techno being in my life but my ideal holiday would be somewhere quiet, where I can give my ears some rest. I love combining nature and culture. Somewhere sunny would be lovely, or somewhere up North. I love the arctic.

When you travel to an interesting place—like Morocco for example—do you try to bring some of the environment into your sets?
Tough question. I don't travel with my producer computer (since that's a desktop) so it's hard to make last minute changes to my set. It'll definitely have its influence when I'm sitting in the studio back home. You learn from experiences and carry it with you, which is very nice.
I heard that you made your Ibiza debut this summer. What was your non-DJing highlight from your time on the island? 
I made my debut at Circoloco at DC10 in the beginning of July. We rented an AirBNB with 10 friends so that definitely turned the trip into something I'll never forget. I felt very happy that I was surrounded with so many friends during my debut.
—
Charlotte de Witte will be bringing her own brand of punishing, uncompromising techno to The Source on Saturday, September 16th. You can get your tickets to Oasis Festival below!