01 Aug

NYC's Matt Medved is Bringing the Shaman House Vibes to the Poolside at Oasis This Year
As the head of Billboard Dance, Matt Medved has played a crucial role in dance music's unlikely penetration of the mainstream American market. 
His early touting of both promising EDM and underground acts has made him one of the genre's most recognized tastemakers, while his senior role with the longstanding music publication has lead to him speaking at Harvard Business School, SXSW, Winter Music Conference, EDMBiz, Amsterdam Dance Event, Canadian Music Week, International Music Summit Engage, XLIVE and the International Music Festival Conference.
But Matt's also a keen DJ. A lover of downtempo latin funk and spaced-out Playa tech, Medved's tastes traverse a wide spectrum of dance music, but always lead back to the dance floor. He's on opening duties at Oasis on Saturday, teeing up the vibes artfully with a languid yet deft mix of what he dubs "Shaman House" and Electrocumbia. 
We spoke to Matt ahead of his first trip to Morocco, where he'll be taking in a week and half to travel across the country and immerse himself in the unique North African culture.
So you were a late addition to the lineup. Are you amped to be coming all the way over to play the festival and explore the country a bit?
I'm very excited. I've been fortunate enough to do a lot of backpacking but Morocco has been at the top of the list of countries that I want to go to but haven't had a chance to visit. I feel very fortunate to be able to travel there and play music. I'm gonna be there for at least 10 days, visiting Marrakech and Casablanca, because I really hate it when I go to a place to DJ and I don't get the chance to really explore or experience the culture.
But in typical fashion for my backpacking, I've yet to plan anything in any great detail, and I probably won't until the week before. Or maybe not at all, who knows? I really value spontaneity.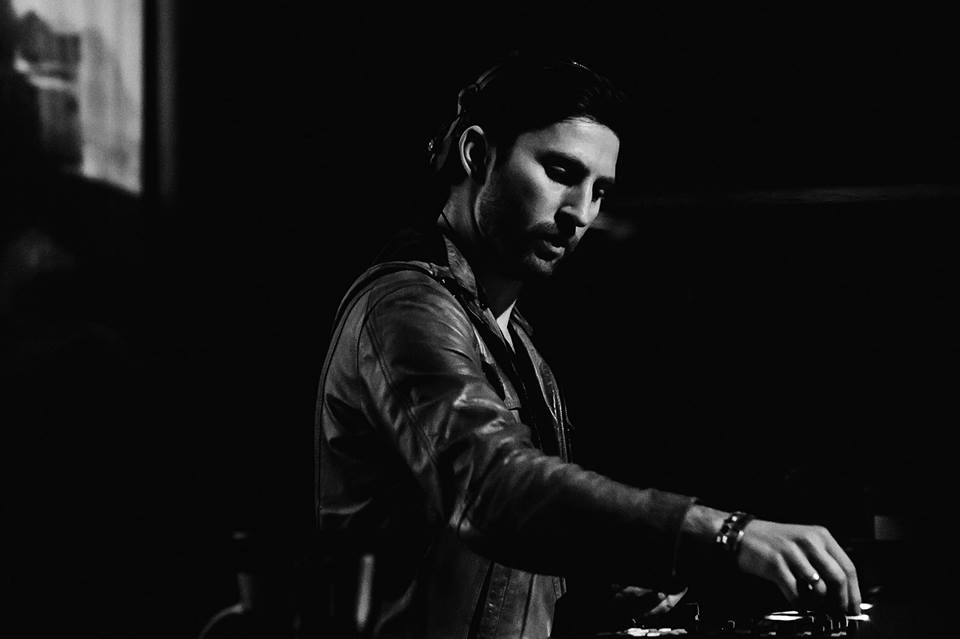 In your DJing too?
(Laughs) Nice segue! Yeah, I mean, I would say for me I have groups of tracks that I know go well together and really set a mood. I typically go in knowing what I'm going to open up with, but I believe that DJing is in some ways an exercise in empathy. It requires you to put yourself on the dance floor and share the experience of the audience, and I think this experience in particular—first time in Morocco, on a bill with some incredible acts—I'm going to make sure it's special.
I'm opening on Saturday, which is actually perfect for the kind of music I'm really feeling at the moment. I like to blend what I half-jokingly refer to as Shaman House, and Electrocumbia from Argentina. That usually starts around 70bpm and creeps up to 125bpm-ish. It'll be a really nice sound to kick the day off with.
And you'll get to put in a shift early and then spend the rest of the day on the dance floor!
Yeah! I'm one of those people that's always a little on edge before a set, so you're right, if it was later on I'd probably be thinking about it all day, maybe I'd be buried in my laptop, making last minute changes. And there's so much talent at the festival, it's nice that I'll get to enjoy it as much as possible.
Who's on your must-see list?
I really love Nicolas Jaar. His music is stellar and I think he always brings a unique approach to his sets. One summer—I think it was 2013—I saw him three times at three different festivals and his sound was completely different at each show. Maceo Plex is one of my favorite producers. I think Jackmaster b2b Axel Boman will be really interesting because I've never seen those two billed together and Jackmaster is coming off the back of a standout year. Solomun too. Patrice Baumel. There's so much talent, it's crazy.
So we know you as a journalist-slash-tastemaker for Billboard Dance, and the focus there is a lot more on the EDM, mainstream end of the dance music spectrum. But your tastes and your sound is a lot deeper and more nuanced than that.
DJing has kind of become an extension of the curation I do with Billboard because it allows me to be a bit more of a tastemaker, and I think that people are sometimes surprised by the sounds that I bring because they're generally not commercial. And that's actually really nice, because I can use the Billboard platform to expose some underground artists that I love to mainstream audiences, and vice versa.
And is that drive to curate for the publication what made you start DJing?
No, actually I started DJing back in college around 2008, during the mashup era, and I was playing sorority and fraternity parties. I was mashing trance tracks with the Beatles and stupid shit like that. Obviously my DJing and tastes have evolved since then! Don't worry!
—
Matt has put together a playlist of spiritual funk and distant planetary house jams to give you a taste of his unique sound and vibe, which he'll be kicking off the festival with on Saturday.