09 May

Amine K: The Moroccan House Don Bringing the Underground to Marrakech
"It's all about the love, it's all about the smiles, and that's what Moroko Loko has always been about and that's what I've been trying to do and that's what we'll always do." – Amine K
It's no secret that the African continent has been making enormous strides in its house and techno output in recent years. South Africa, with thriving underground scenes in both Johannesburg and Cape Town, and international flag bearers like Black Coffee and Culoe De Song, has been spearheading this push. But at the very top of the continent, a vibrant and unique dance culture has been emerging in Morocco, and there is one crew and it's charismatic ringleader that have been working tirelessly to build a scene that's quickly gaining international recognition.
Since founding the party series Moroko Loko with fellow DJs UNES and MAR1 in 2009, Amine Akesbi—better known as Amine K—has become an ambassador of sorts for the burgeoning scene, and the collective's tastes have shaped a new generation of Moroccan dance heads.
While still being a relatively fresh pitstop on the superstar DJ's never-ending tour route, Morocco has had rumblings of scene permeating under the radar for the last two decades. Blessed with the majesty of the Sahara on its doorstep, the North African nation's earliest underground pioneers had an abundant expanse to throw the renegades that defined the tiny scene in the late 90s. Amine though—who missed this feral period by a few years—was first exposed to dance music by the older brothers of his friends, who returned from holidays in Ibiza, London and Montreal with CDs and mixtapes.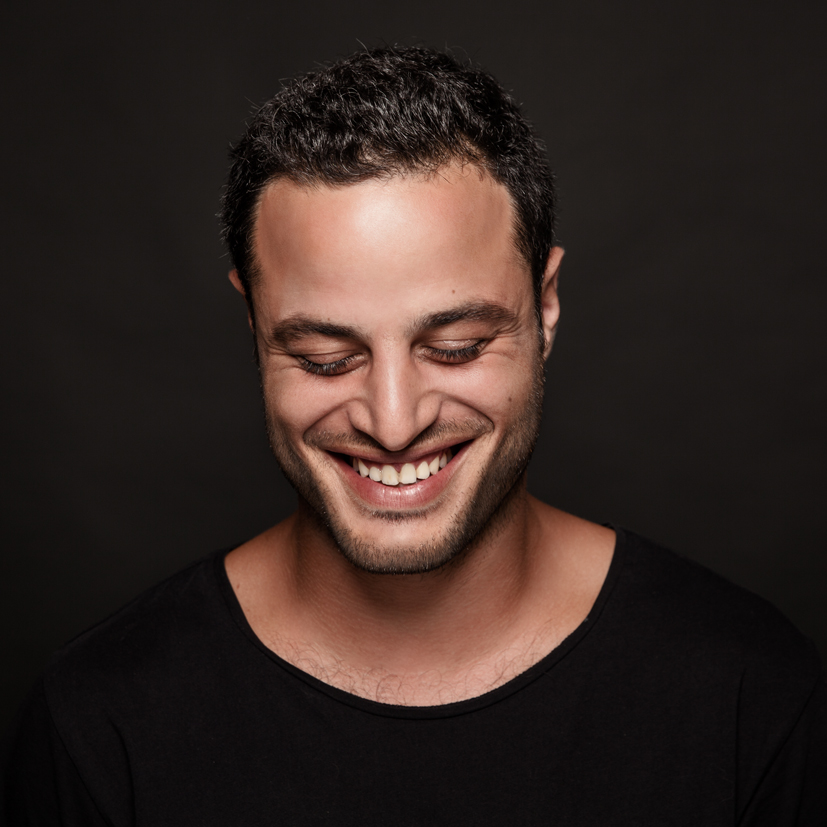 But even after his taste for 4×4 was peaked, he had no idea that his home country had a burgeoning scene happening out in the dunes. "In 2003 I went abroad to study, and it wasn't until I came back that I realized that a lot of stuff was going on in Morocco, and it was all happening around Unes' parties."
Unes is the yoda of the scene in Morocco. His legendary residency at Platinum in the early 00s shaped the tastes of the next generation of Moroccan underground heads. Amine, who was fresh from a stint at university in France, was among them, and started DJing himself very shortly after, influenced by the 90s house dons Danny Tenaglia, Nick Warren and Erick Morillo. Amine and Unes forged a bond, and in 2007 were part of a party that would shift the course of dance music in Morocco.
"State of Mind was first event that we did is still the biggest electronic music event in Morocco! It was the 8th of December 2007," he states proudly. "We had 5,000 people there, and all the money we made we gave to a children's cancer charity."
"It was the first event I had organized in my life. I was 22, I was stupid, and I didn't know what I was doing, but it worked!" – Amine K on throwing State of Mind, the biggest ever dance event in Morocco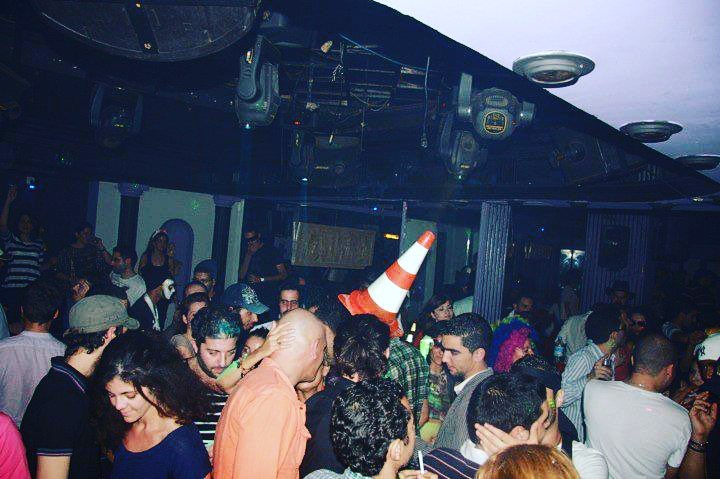 But despite the earnest efforts of this rabble of kindred party heads, the scene went into a death spiral a year later as the new generation of Moroccan club goers, like many others around the world, were lured in by the vibe killing combination of EDM and bottle service. "The scene just died, man. The crowd that was listening to real electronic music got older, and the young generation was attracted by this commercial shit. Everywhere I was going was playing all this shitty music, with people checking each other out.
"This was when Unes, Marouane and I, we were like 'Fuck it, if nobody is able to do a good party with good music then we're gonna do it!' This is how Moroko Loko started."
Met initially with skepticism about how successful underground music could really become in an African country with complicated rules around drinking and partying, but Amine K, UNES and MAR1 tapped into the need for something more substantive than the vapid drudge in the clubs. Morocco Loko's first party was in 2009, in a dingy basement club for just 100 people, with a mandatory dress code of, as Amine put it, "completely fucking crazy".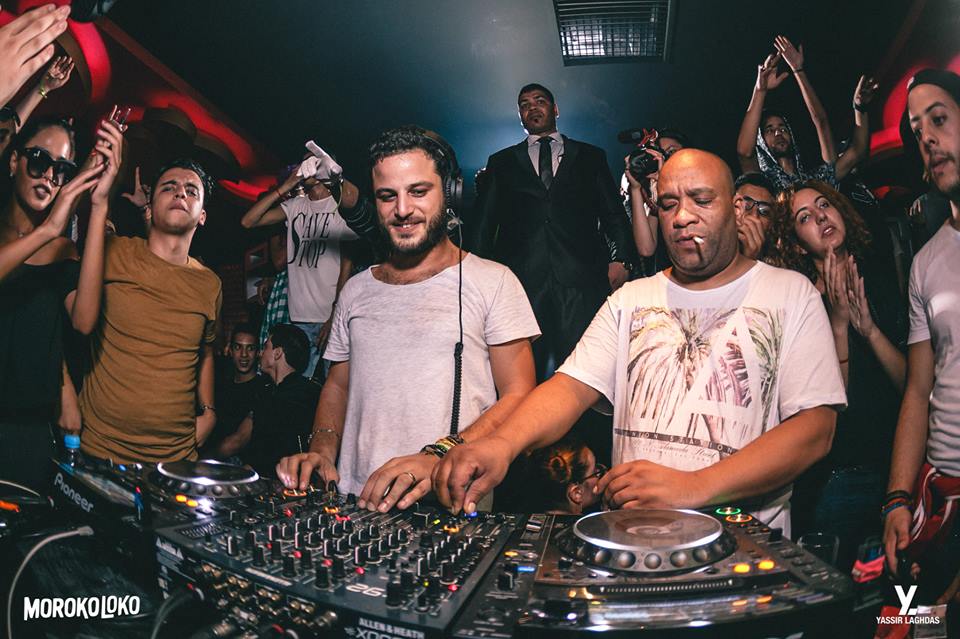 Reflecting on those early renegades now, Amine is rightly filled with a huge sense of accomplishment. Moroko Loko has brought the likes of Lee Burridge, Shaun Reeves, Dave Seaman, and Alex Niggemann to a scene that in all likelihood wouldn't have existed were it not for their herculean efforts, and today, with Oasis festival bringing in top international underground talent, they're entering a major new era of Moroccan dance music.
Amine and Moroko Loko have been a crucial element of Oasis festival since we launched in 2015, and with this year set to be its biggest yet, the crew are poised to feel the effects of even more international curiosity on the scene that the built. "Oasis really has this balance between the locals and the foreigners. It creates this connection because everybody's on the same vibe," he explains. "So many of the articles about the festival mention the beautiful landscape and the amazing lineup, but the most important thing that they talk about is the vibe and the crows. And this makes this festival unique in the world."
Having brought the Moroko Loko crew on tour to Tokyo and Montreal (with Singapore and London in the pipeline later this year), Amine's adamant that his home crowd brings it harder than anywhere else, and that anyone traveling to Morocco this September for Oasis should prepare to leave their baggage and bullshit on the edge of the dance floor.
"It's all about the love, it's all about the smiles," he says, "and that's what Moroko Loko has always been about and that's what I've been trying to do and that's what we'll always do."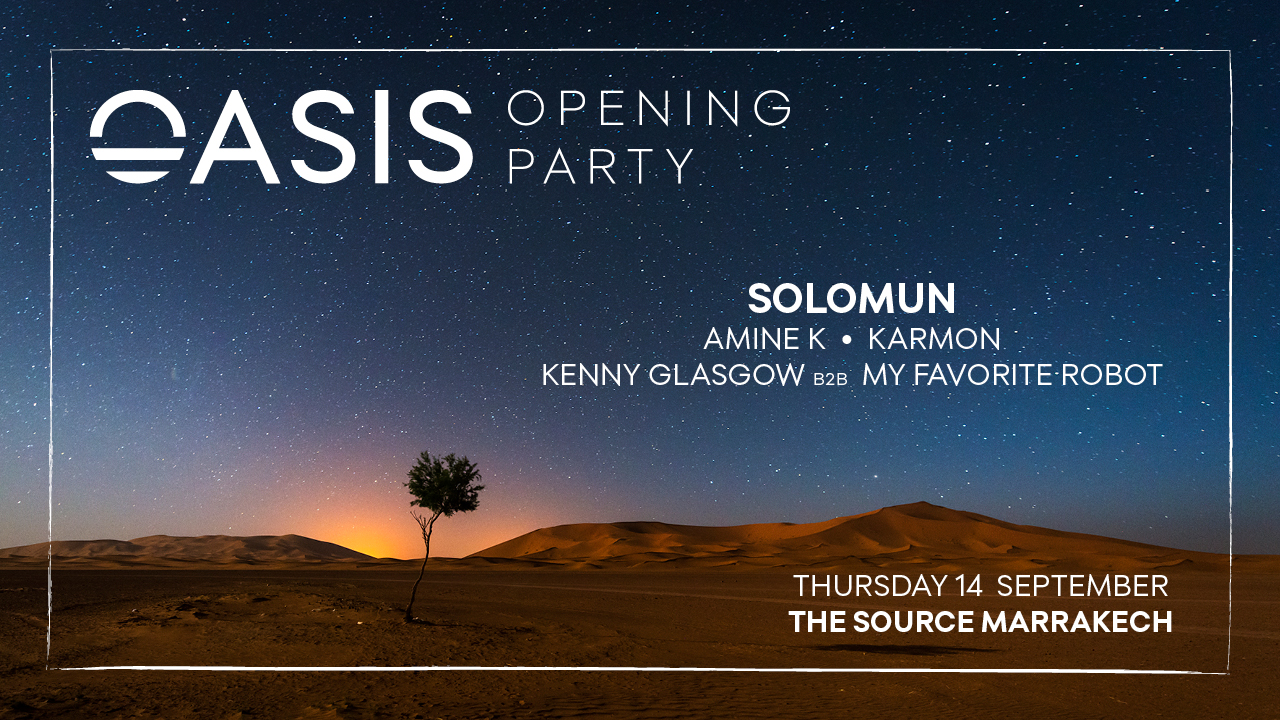 Amine K will be going b2b with Alex Niggemann at Oasis Festival, and playing alongside Solomun, Karmon, Kenny Glasgow and My Favorite Robot at the official Oasis Opening Party. You can get tickets to the party here.