03 May

Oasis Festival Phase 3 Lineup: Move D, Jesse Rose, Ivan Smagghe and More Added!

As April rolls into May and another incredible summer approaches, it's time to start thinking about where you'll be spending your days and evenings dancing this year. We hope it'll be somewhere different.

We've just dropped our phase three lineup, and it's a fitting and lavish mix of house and tech perfect for lazing by the azure pool at The Source, or for going in deep under the Saharan stars.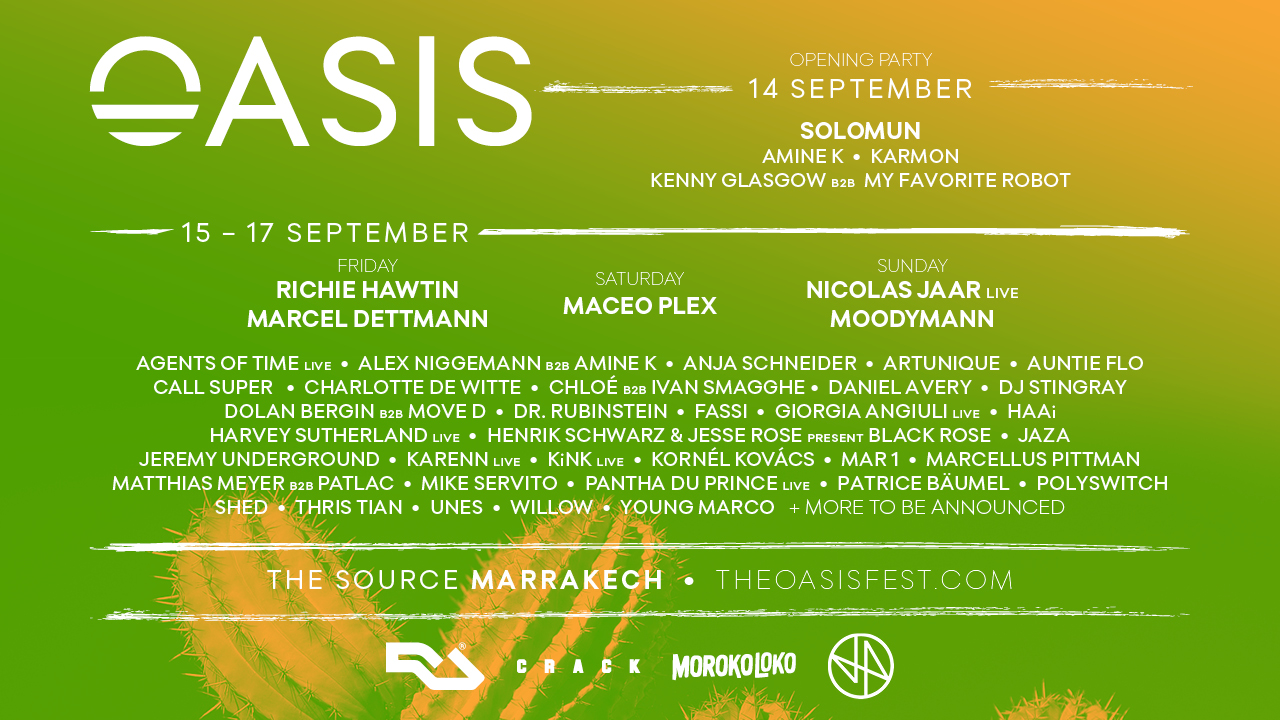 We're bringing longstanding underground luminaries Move D, Jesse Rose and Alex Niggemann (b2b w/ Amine K), Italian synth queen Giorgia Angiuli, pioneering techno composer Pantha Du Prince, French crate digging extraordinaire Ivan Smagghe (b2b w/ Chloé), Hard Wax and Ostgut regular Shed and the uncompromising Berlin techno of Dr. Rubinstein. We're also forging a deeper connection to the Detroit scene by bringing the enigmatic DJ Stingray, who'll be joining Moodymann and Marcellus Pittmann in repping Motor City in Morocco this year.
While we're always striving to bring the biggest names in the underground to Oasis, we're also committed to playing our role in pushing dance music forward. In the likes of Call Super—who just delivered his impeccable Fabric.92 mix, Italian trio Agents of Time, London-based house newcomer HAAi, and Willow—who's fresh from her emotive RA podcast shift—we'll be giving a platform to the scene's next generation.
With one more phase of incredible acts left to announce, we're certain that you won't find a better lineup packed into a more intimate and unique festival this year.