26 Jan

8 Reasons Why Oasis is Unlike Any Destination Festival On Earth
As Ibiza gets more exclusive, and Croatia overcrowded, Morocco and Oasis Festival have emerged as truly unique destinations on the dance circuit.
If you're thinking about traveling to Morocco for Oasis Festival, we'd firstly like to congratulate you on your good judgment and sense of adventure! Oasis is one of the most unique and exclusive festival experiences in the world, and you're one step closer to dancing under the stars…
Yes, the expertly curated lineup of underground house and techno is a massive draw for adventurers—Dettman, Richie Hawtin, Maceo Plex, the list goes on—but there's a lot more that makes Oasis so special. Whether it's camel rides on desert sands, yoga and massage sessions at the palatial spas, or even getting to know your fellow dance-obsessed world travelers while navigating the hidden alleyways of Marrakech's old town, Oasis is everything you want from a festival, everything you need from a vacation, and a perfect choice for seasoned party animals looking for something more.
Still need convincing? Here are some aspects that make Oasis the destination festival you've been dreaming about….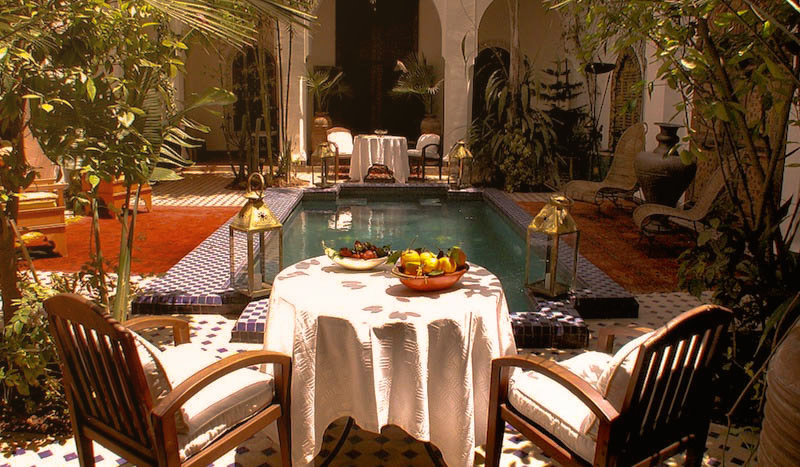 Getting to Morocco is a lot less expensive than you may think—it might even be cheaper than staying at home! Flights to Marrakech start at €280 from Berlin, €175 from London, €150 from Paris, €130 from Barcelona, €200 from Amsterdam and 8000 ZAR from Johannesburg.
But it's not just the flights that are easy on the budget. Sleeping, eating and shopping in Morocco are all considerably more affordable than any major European or US city, with hotels ranging from around €15 per night to €400 for an uber luxurious multi-person riad. Marrakech has some of the best street food and fine dining restaurants in Morocco, all of which cater to a broad variety of palates and wallets, and a lot of the best stuff—like the hypnotically winding old town roads—is free to experience.   
Intimate Sets by the Best DJs in the World
We have booked a huge lineup for a festival this intimate, with Maceo Plex, KiNK, Marcel Dettmann, Richie Hawtin, Jeremy Underground and Daniel Avery being among some of the underground's most in-demand headliners in the world right now. But the lineup is also packed out with some of the most cutting-edge rising acts on the club and festival scene, and with a strong focus on the art of vinyl this year we're rightly putting the spotlight on acts known for digging deep and curating the vibes.
Check out the Essential Phase Two playlist and our full lineup (so far!) below: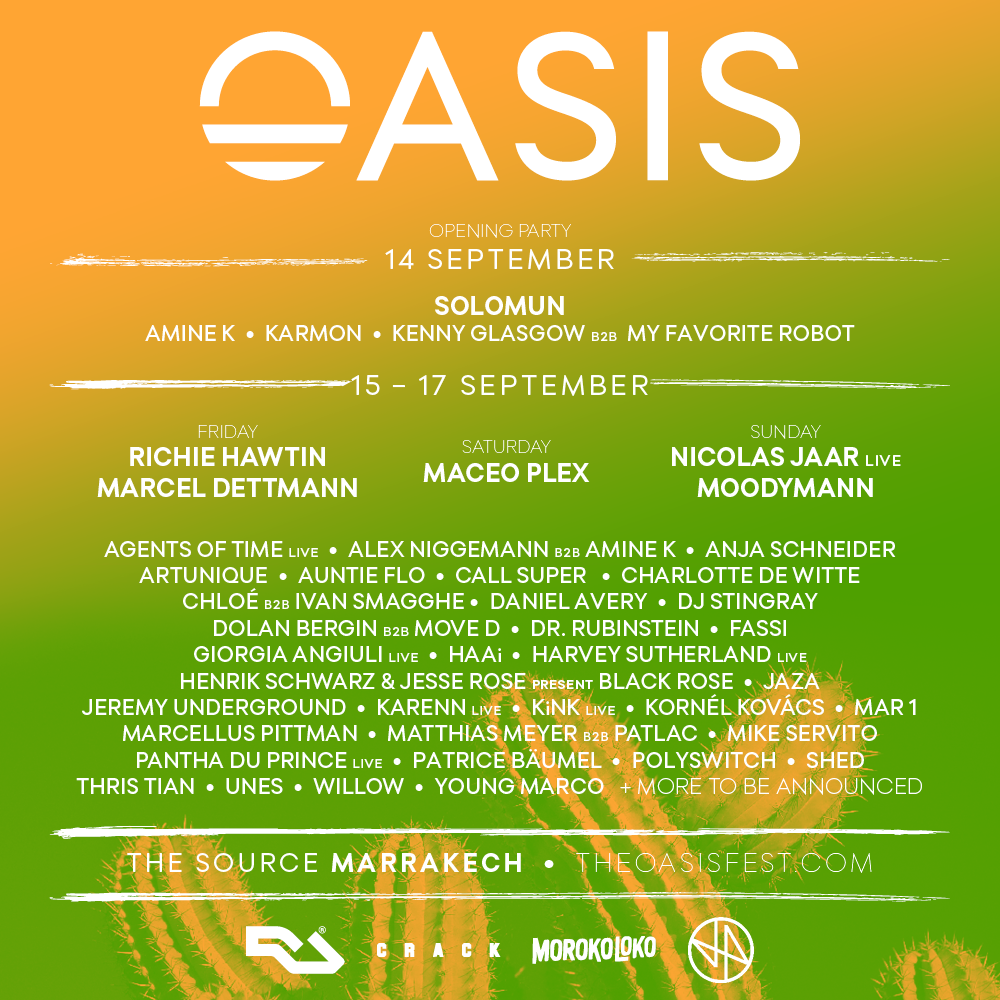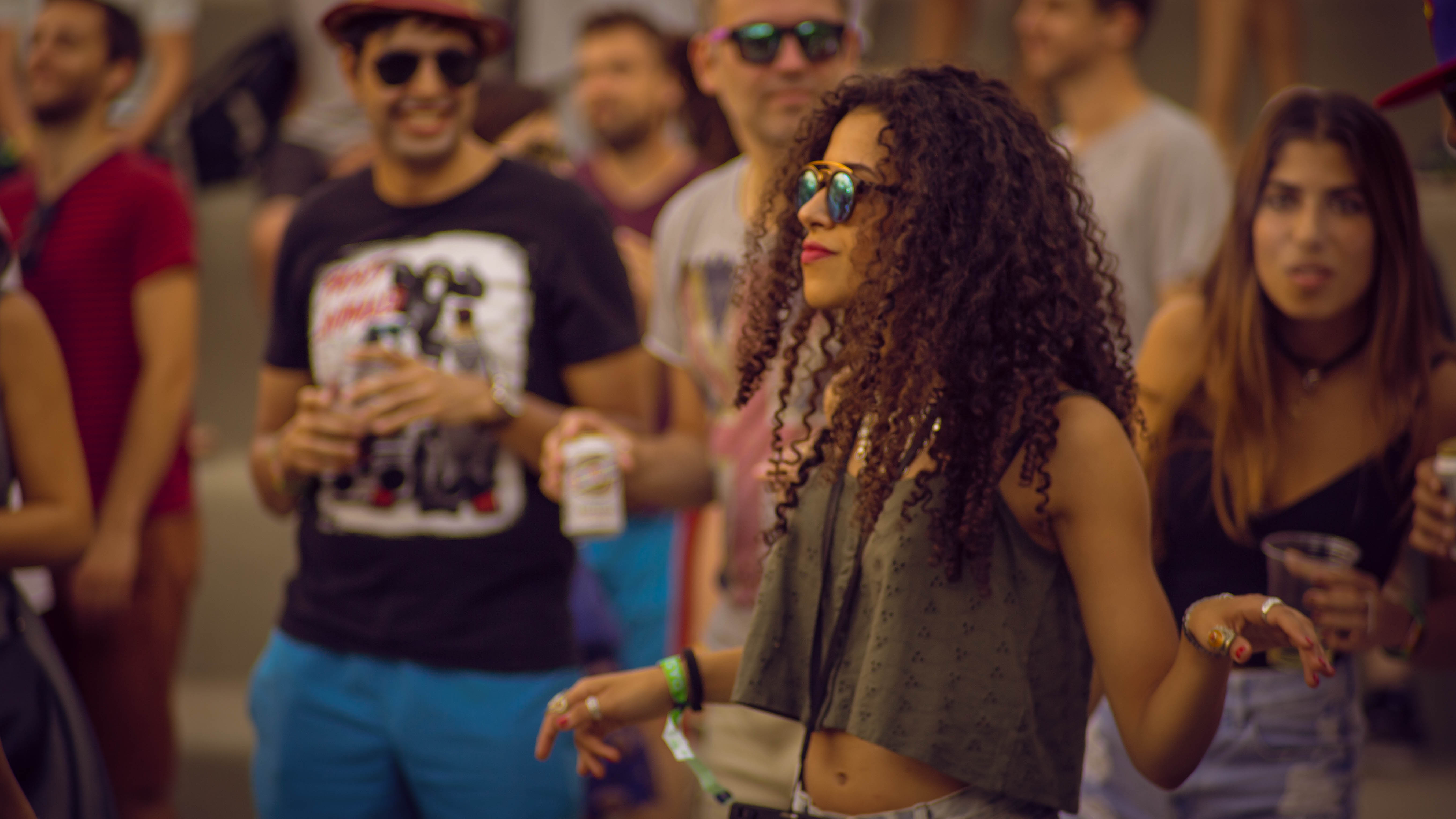 Oasis is an intimate and exclusive gathering far, far away from the usual haunts of dance destination regulars (and the struggles they often bring). Only those with impeccable taste and an intrepid attitude end up on the dance floors of Marrakech. The vibe is classy, cultured, and carefree. The music and adventure come first and foremost, and everyone's on the same wavelength.
Oasis' intimate size is conducive to actually getting to know people. You'll traverse strange, new places together, dance all night, share hookahs and taxis and memories alike. In the hustle and bustle of festival and club culture, we often forget that it's friendship that makes it all tick. So you bring your squad, we'll bring ours, and we can meet up on the dance floor.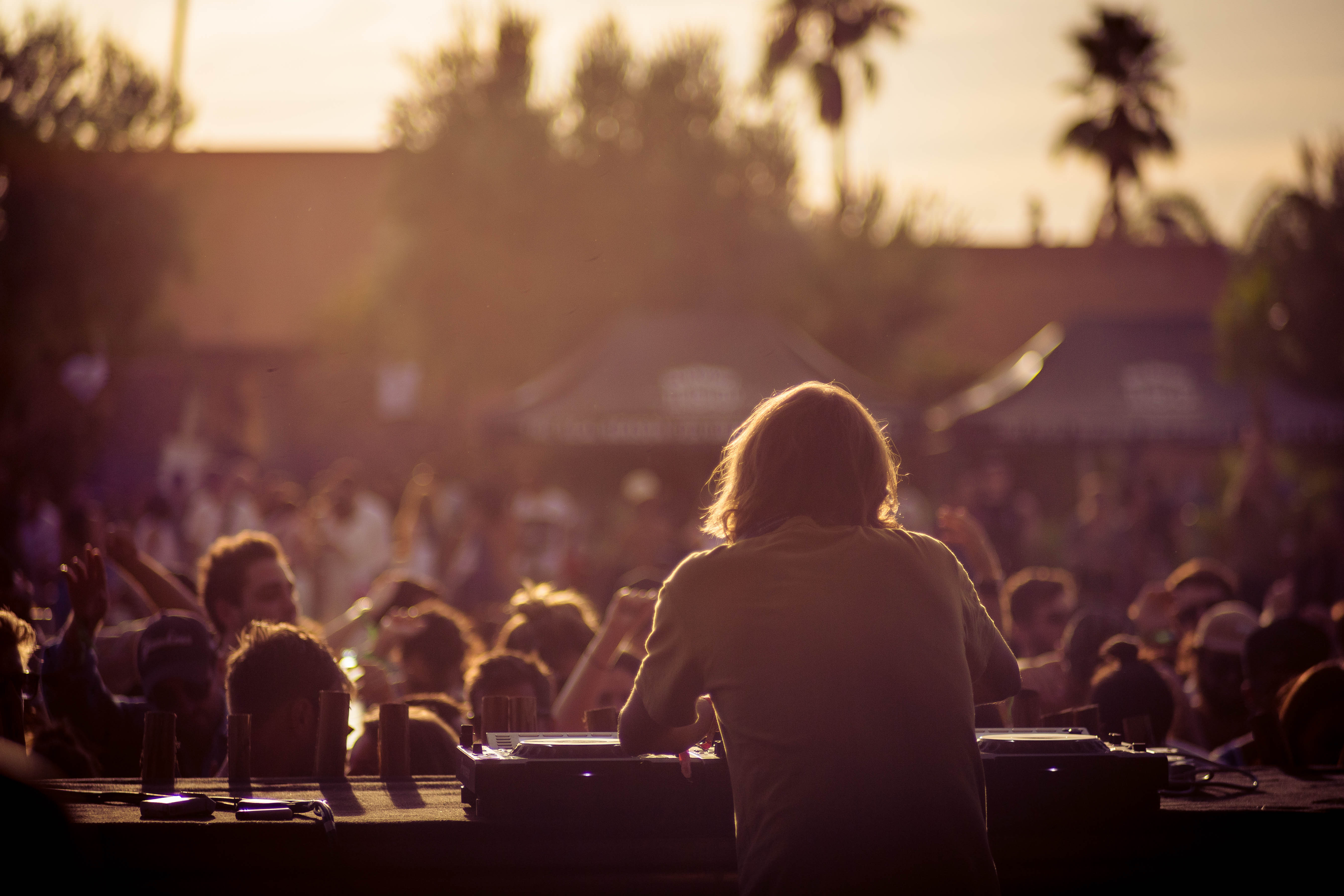 As Ibiza becomes increasingly saturated and the masses move on to Croatia, the more discerning house and techno heads are looking to dance somewhere different. Morocco, with its perfect Mediterranean climate, rich ancient culture and vibrant energy, is an exciting new dance tourism location that is untouched by the megaclubs and the party buses.
Oasis is one of only a handful of dance music festivals in the region, allowing you to experience the intimacy of the festival and the richness of the local culture, a world away from the budget benders in San An.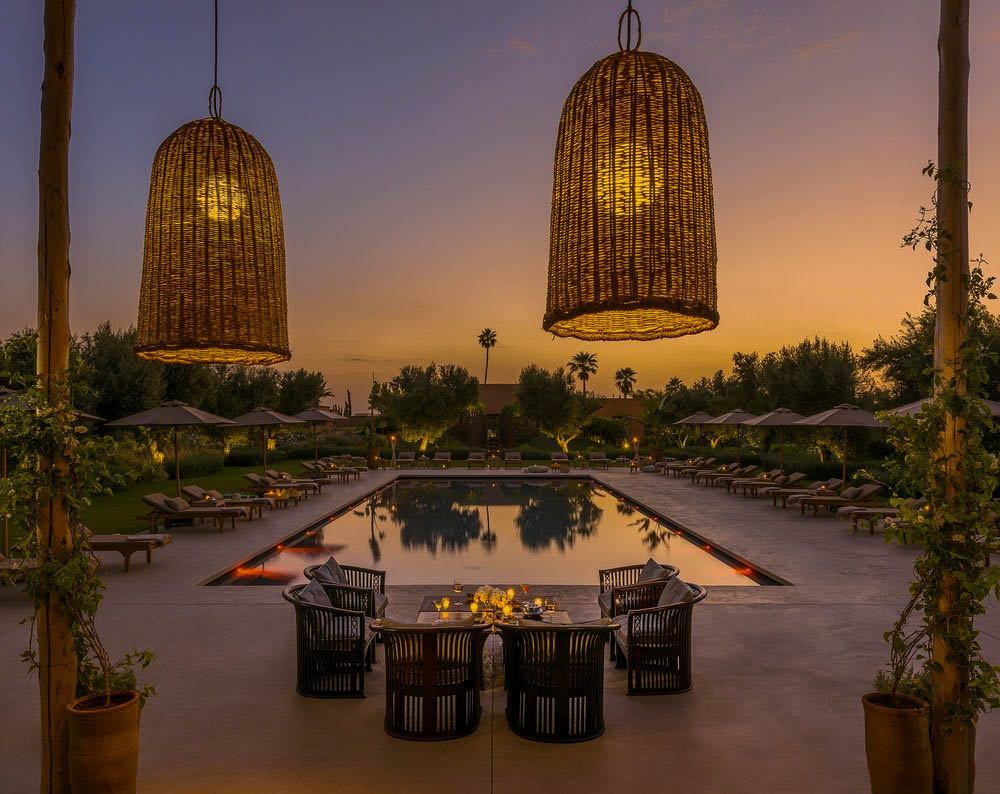 The homebase for Oasis Festival is The Source, a luxury boutique hotel just seven miles from central Marrakech. While your own accommodation may be at a nearby hotel, an apartment in the city, or even a traditional Moroccan riad, The Source itself is the perfect location to party late into the night or lounge late into the day. The grounds boast both a sparkling pool and a natural amphitheater, while its verdant paths and secret nooks give the feeling of a hidden garden sanctuary in the desert.
The Source will be the touchstone of your trip, providing an oasis of its own as you adventure around Marrakech in your own way.
Return from a Festival Feeling Refreshed!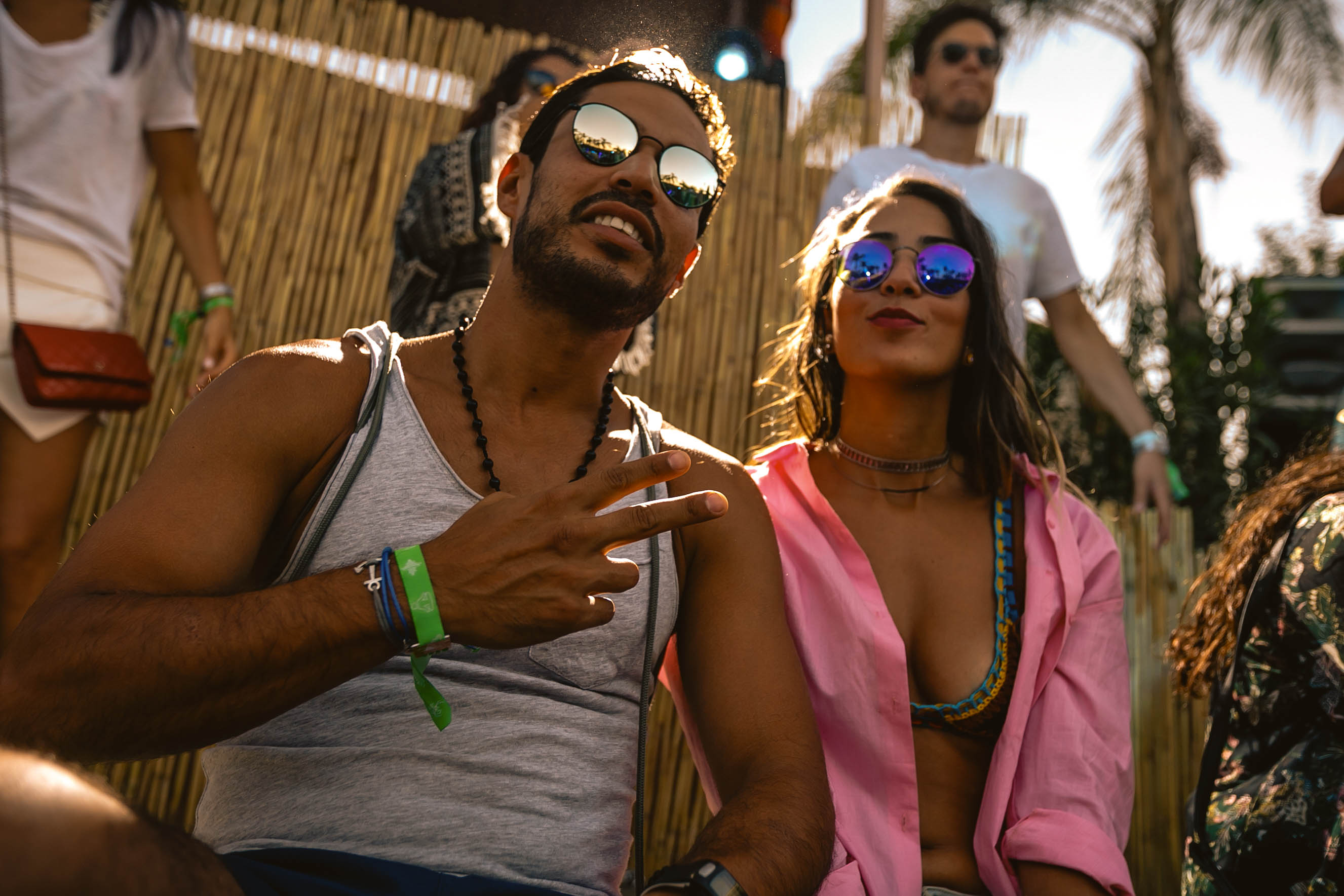 Most festivals leave you more drained and exhausted than you were going in! That will not be the case in Morocco. The Oasis experience is all about balance between holiday experience and music-centric adventure.
Although Oasis can party with the best of 'em, the pace is relaxed and the atmosphere is replenishing. In between marathon dance sessions, you can splash in the pool, stretch out your soul with some yoga, enjoy local hookah, get massages, go exploring, socialize. You'll feel like you actually went on holiday! And our British friends might even get a tan!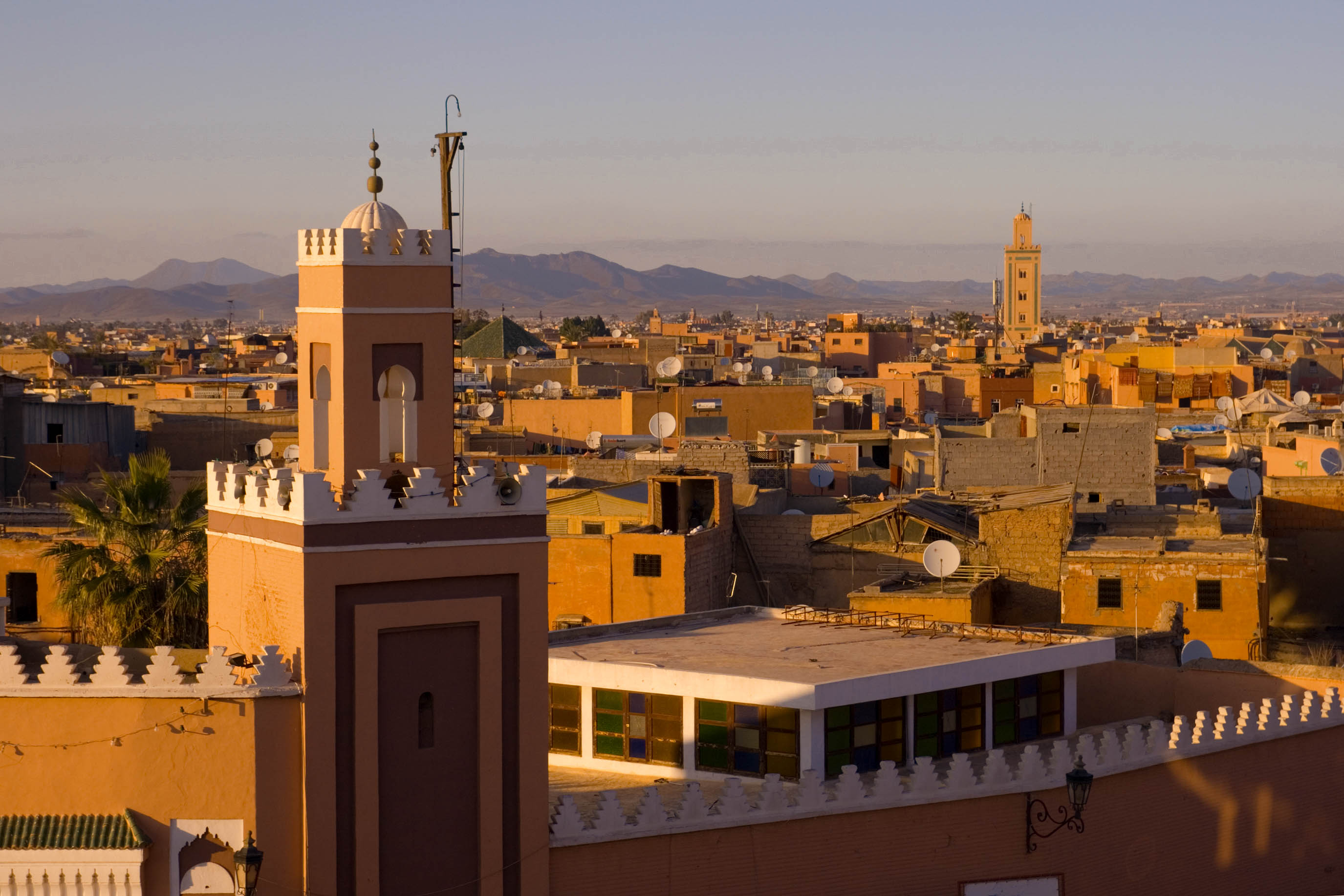 The ancient city of Marrakech is one of the most elusive and inspiring cities in the world. Founded in the 11th century, it has been a key gateway from Northern Africa to both Europe and the Middle East, and merges these cultures exquisitely in its vibrant bazaars. The famous and labyrinthian souks of Marrakech are a vast and enchanting sprawl for anyone looking bring home nick nacks from the ancient culture to their home.
Away from the festival there are countless cultural and adventure excursions to keep you busy in Morocco's cultural capital. The majestic Atlas Mountains—the largest range in Northern Africa and the gateway to indigenous Berber culture—are a mere day trip from the city, while the surreal dunes of the Sahara can also be experienced by camel in a day or two.
Within the city itself there are a myriad of walking tours, museums, and one company even offers breakfast in a hot air balloon as your float over Marrakech and the Atlas Mountains. Or you can just lounge by the pool and challenge Maceo Plex to ping pong. It's up to you!
Dance Somewhere Different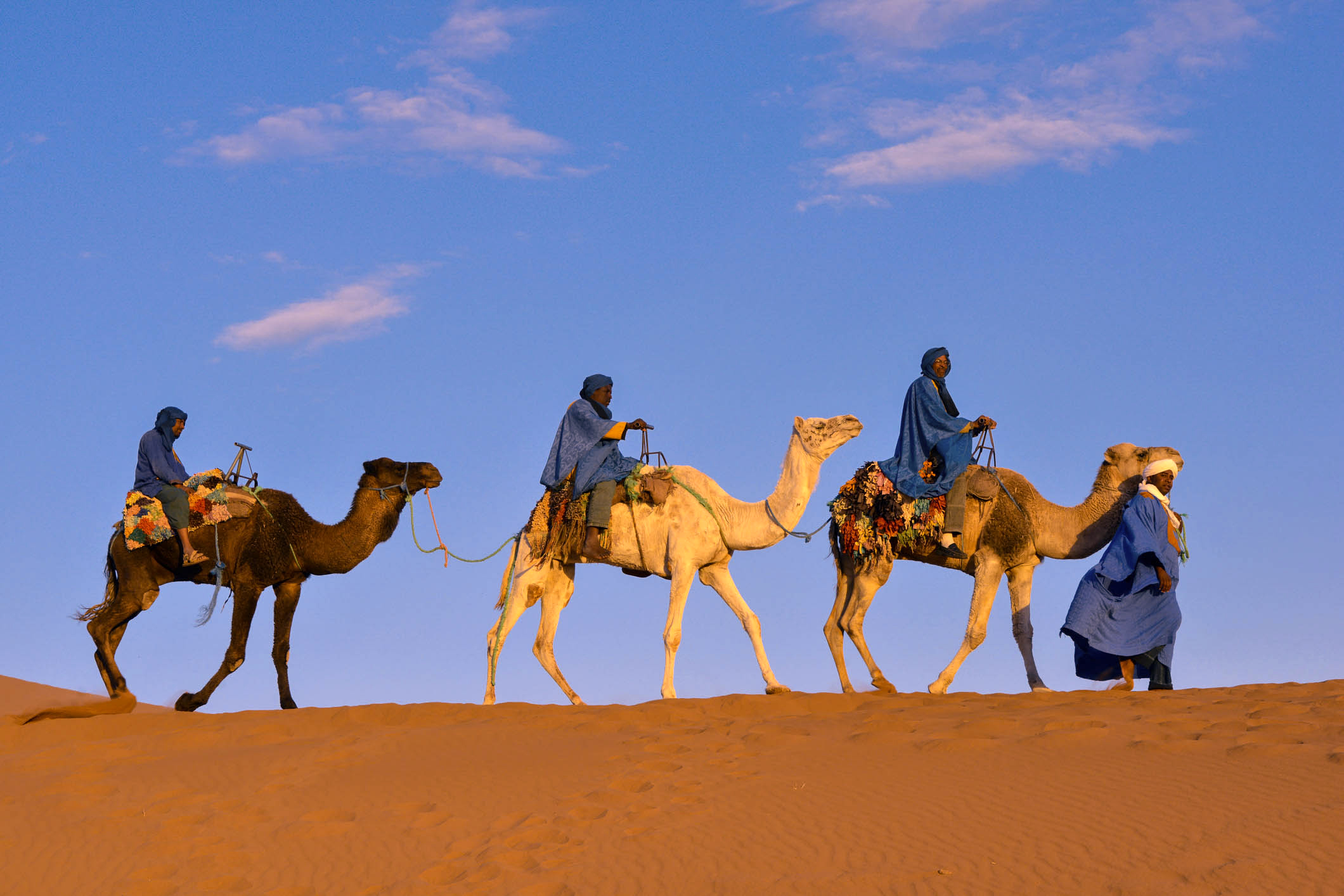 Are McMega-fests in muddy fields losing their luster? You've been there, done that, and now you're looking for something a little bit more from your festival experience. We get it.
Like a mirage emerging from the sands, Oasis Festival is the answer. By getting off the beaten path, you'll find you don't have to compromise any aspect of your experience—lineup, location, accommodation, crowd, vibe, cost—Oasis scores top marks in all.  
DJ Albert Einstein once said: "Insanity is doing the same thing over and over again and expecting different results." Save your insanity for the dance floor and come party with us in Morocco.
Dance somewhere different.