27 Mar

The Insider's Guide to Oasis Festival in Morocco
As the humdrum of winter finally begins to subside, it's time to set sights on the summer and the endless possibilities it holds. Most of us are considering a festival or even a cheeky holiday this year, but why not have both at once?
Oasis Festival in Morocco, September 15-17, promises all the wonder and excitement of a holiday adventure with the expertly curated musical selections of an underground house and techno club calendar.
The party is like a secret between a few hundred clued in party veterans—that's why we called it Oasis in the first place! For seasoned clubbers who expect more out of their party experience, Oasis' location, line-up, and vibe are second to none, and 2017's edition may be your last chance to experience it before the inevitable hype catches on.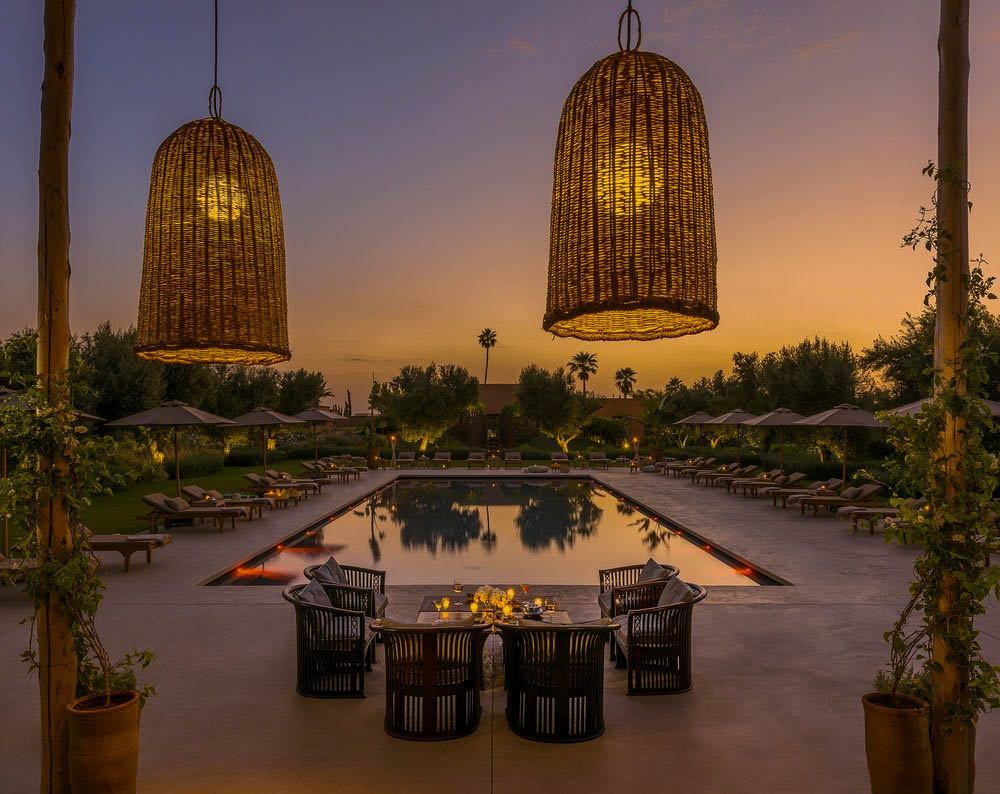 Cradled between the soaring Atlas Mountains, The ancient and vibrant city of Marrakech is one of the most elusive and inspiring cities in the world. Founded in the 11th century, it has been a key gateway from Northern Africa to both Europe and the Middle East, and merges these cultures exquisitely.
Oasis Festival's programming all takes place at The Source, just beyond the city walls, a hidden and exclusive enclave of pools, knolls, and nooks that you'll discover in between sets by the likes of Maceo Plex, Marcel Dettmann, Nicolas Jaar and scores of others.
For one weekend a year, the classy, upmarket Source is overrun with the colorful characters of underground house and techno. Your home base for your Oasis adventure, The Source is a truly unique party location, and one that stands tall with the lineup.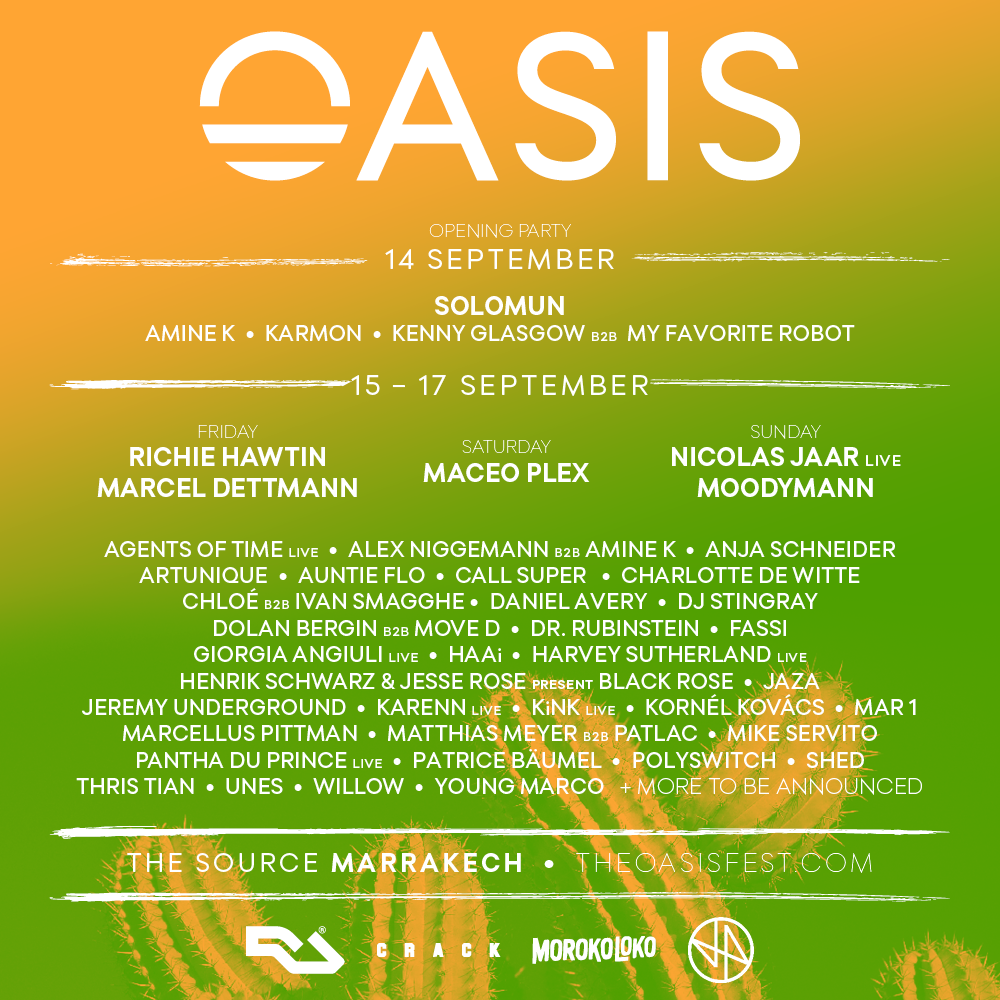 Pulse Radio referred to Oasis as "pound for pound one of the best lineups of the year," and if you're into underground house and techno, it's hard to argue otherwise. The line-up is uncompromisingly progressive, features some of the most challenging, body-moving dance music in the world.
Check out the full lineup above, and get acquainted with the deep sounds of Oasis in our playlist below: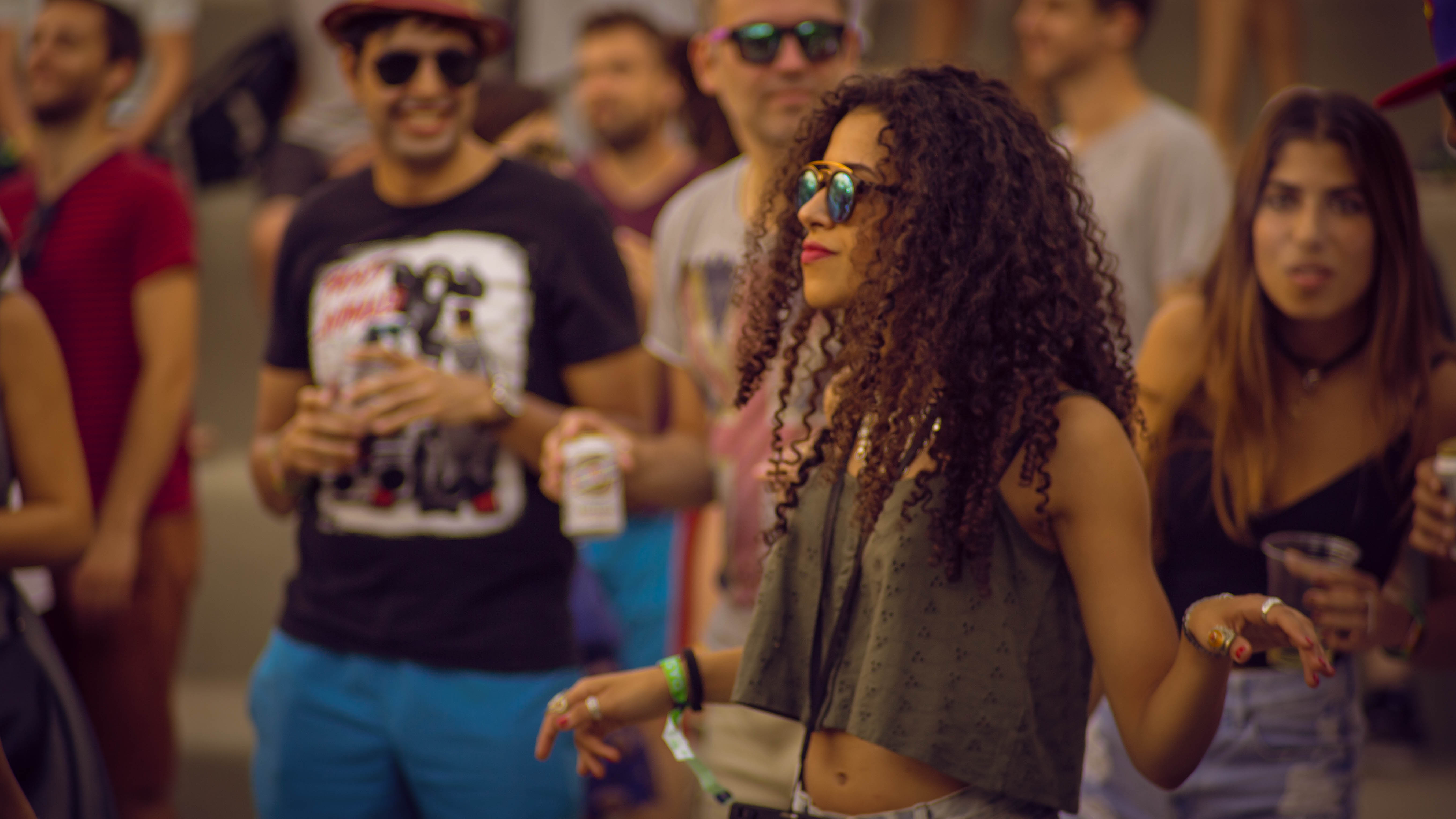 Only those with an intrepid attitude and impeccable taste end up on the dance floors of Oasis Festival. The music and adventure come first and foremost, and everyone's on the same wavelength. If you've ever craved a festival vacation experience, only without the beer-spilling-fist-pumping element, the vibe at Oasis will be what you've been after—classy, but carefree.    
Further, Oasis' intimate size lends itself  to actually getting to know people. You'll traverse new places together, dance all night, share hookahs and taxis and memories alike. In the hustle and bustle of festival and club culture, we often forget that it's friendship that makes it all tick…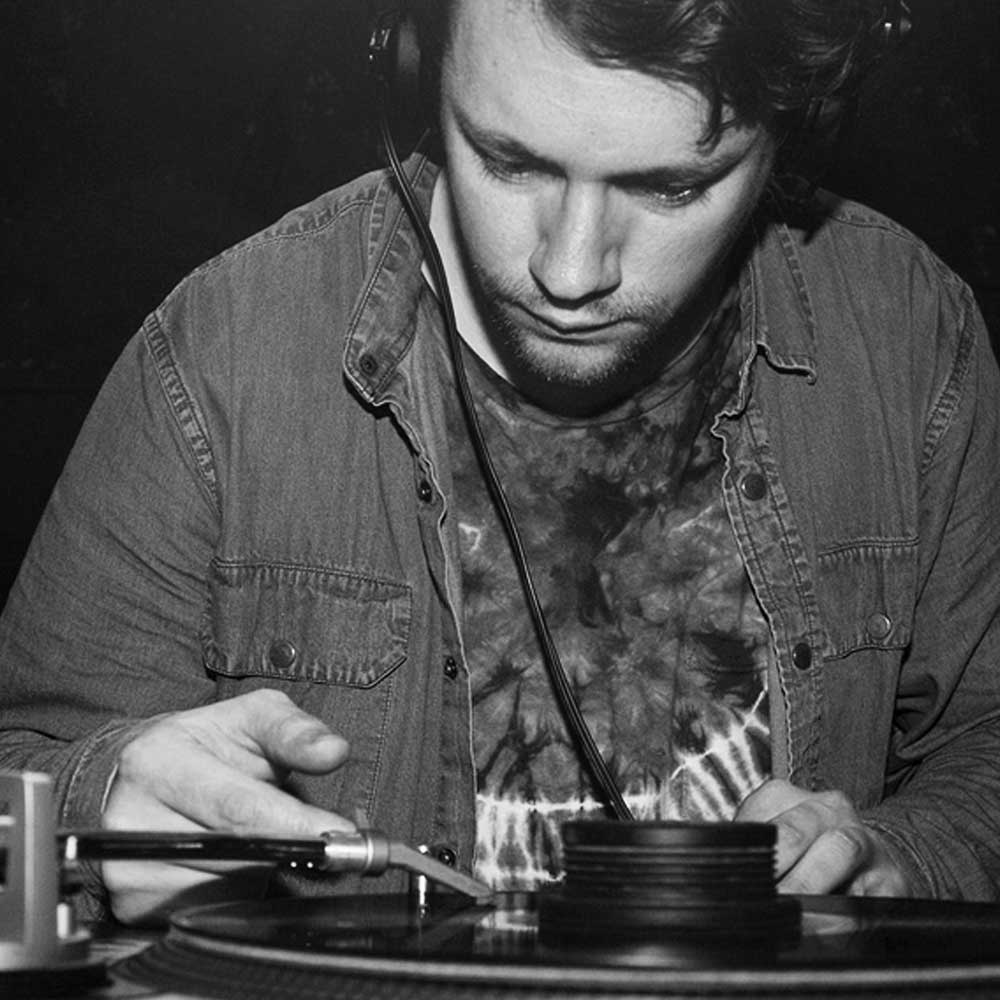 We're huge believers in the timeless power and allure of vinyl. We don't hate on format, or put the art of selection of undeserved platitudes, but there's a certain warmth and time honored respect that comes with spinning on wax.
In the likes of Young Marco, Moodymann, Mike Servito, Marcellus Pittmam, we've booked crate diggers of the highest order, and to pay respect to the craft we've had our booth purpose-built to keep the Technics balanced so we never skip a beat.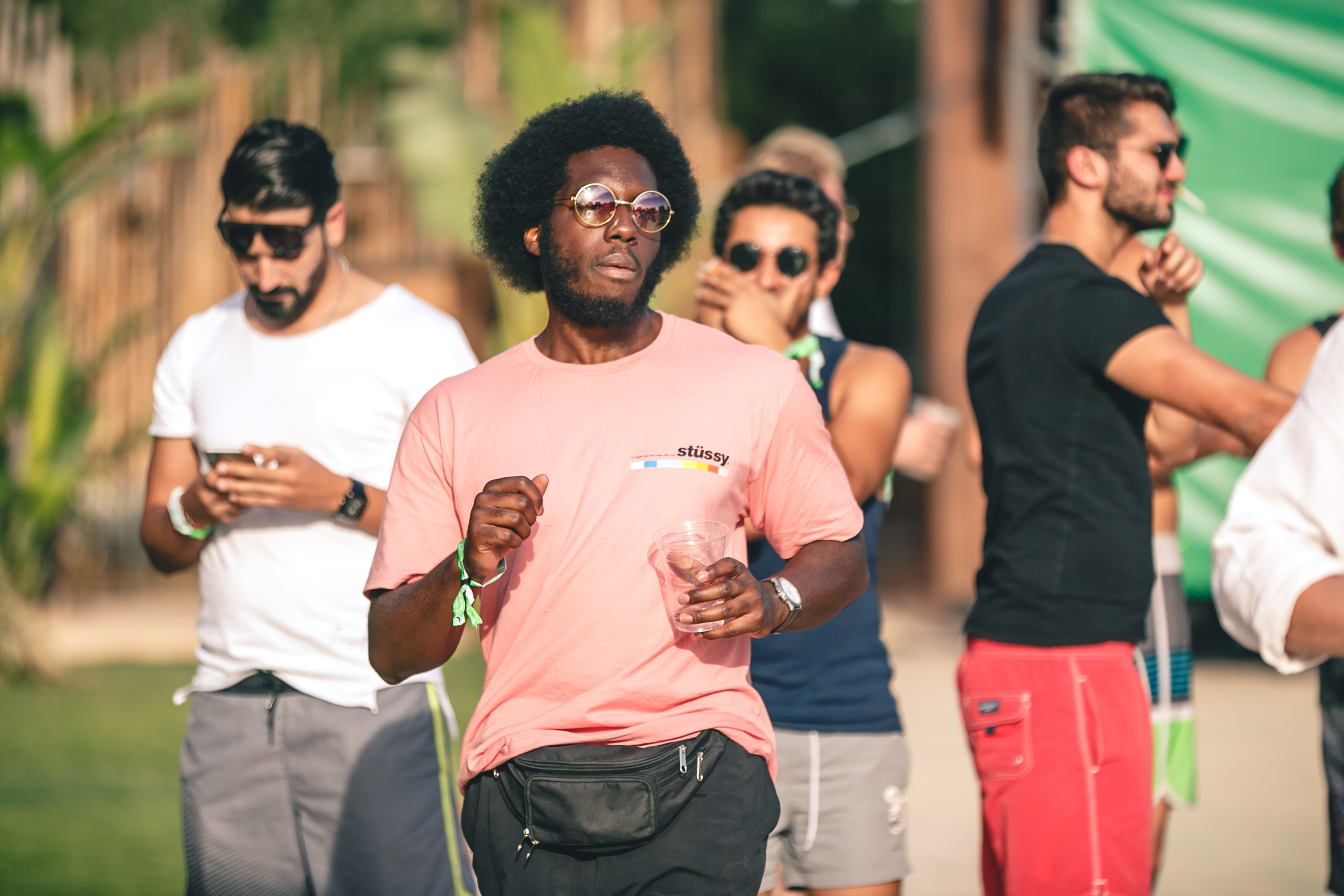 Drinking in Morocco requires a bit of knowledge. There are specific rules and laws that prohibit you from being able to drink as casually as you would back home. But at The Source (and other hotel bars), you can imbibe freely, enjoying some superb cocktails or a glass of fizz from our champagne bar.
We implore you to check out our Travel Guide section to find out more about the intricate but vital customs and laws surrounding alcohol consumption.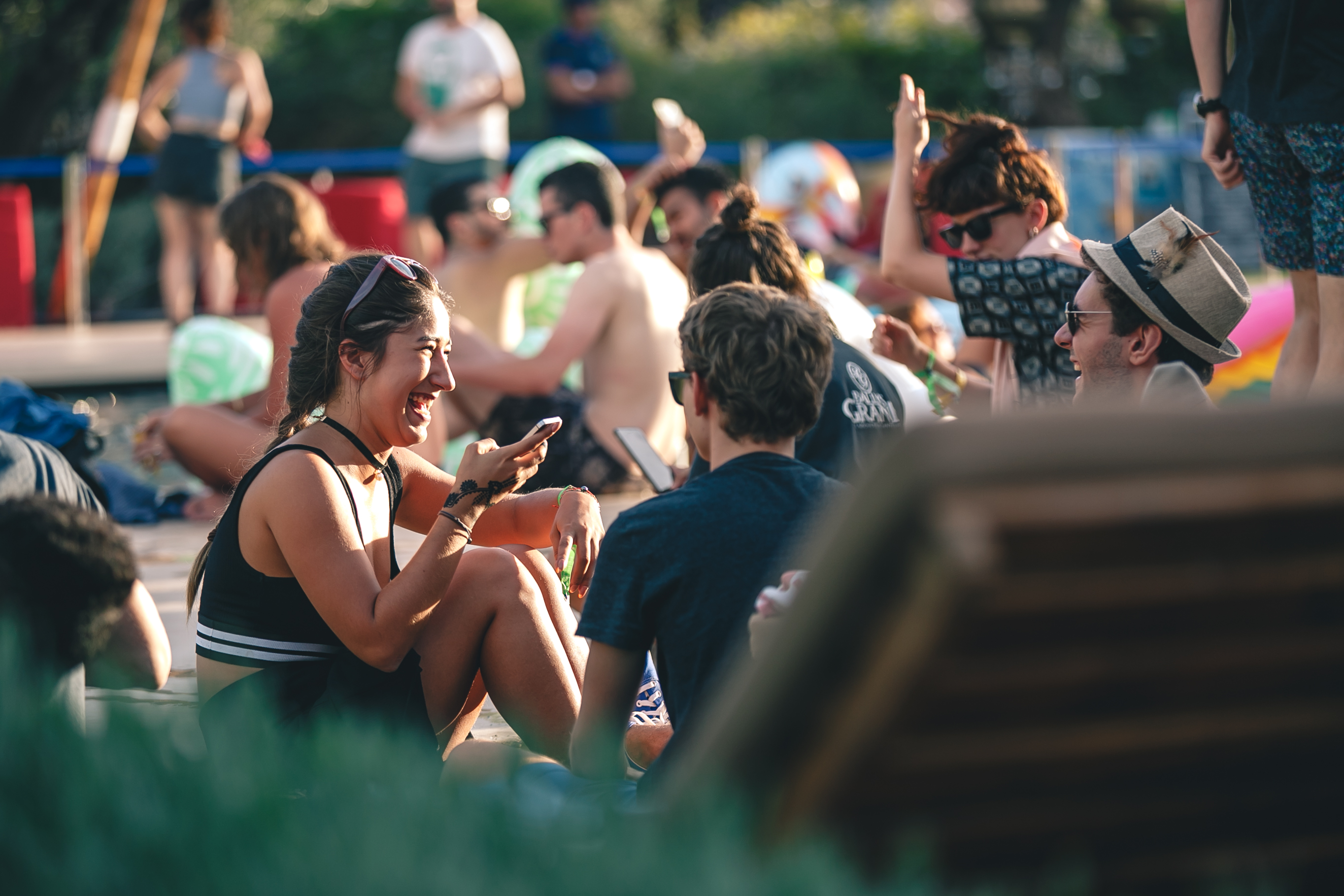 This isn't Glastonbury. You're not going to be bundling your way through thousands of bodies to get anywhere, or get caked in mud. Oasis is a very small, intimate gathering of good souls looking to get down to great music in a stunning new location. The day time is laid back like Snoop's BBQ, while the night time takes the vibes deeper and darker.